 "There are no problems we cannot solve together, and very few we can solve alone."

imail
Keep up to date with everything going on with the IAM's news letter.
Activate Live
Follow the IAM's podcast
Show your 126 pride with these new union/American made hoodies and jackets. You'll be the talk of the trades with these fashionable yet practical threads! Contact the office to find out how to order.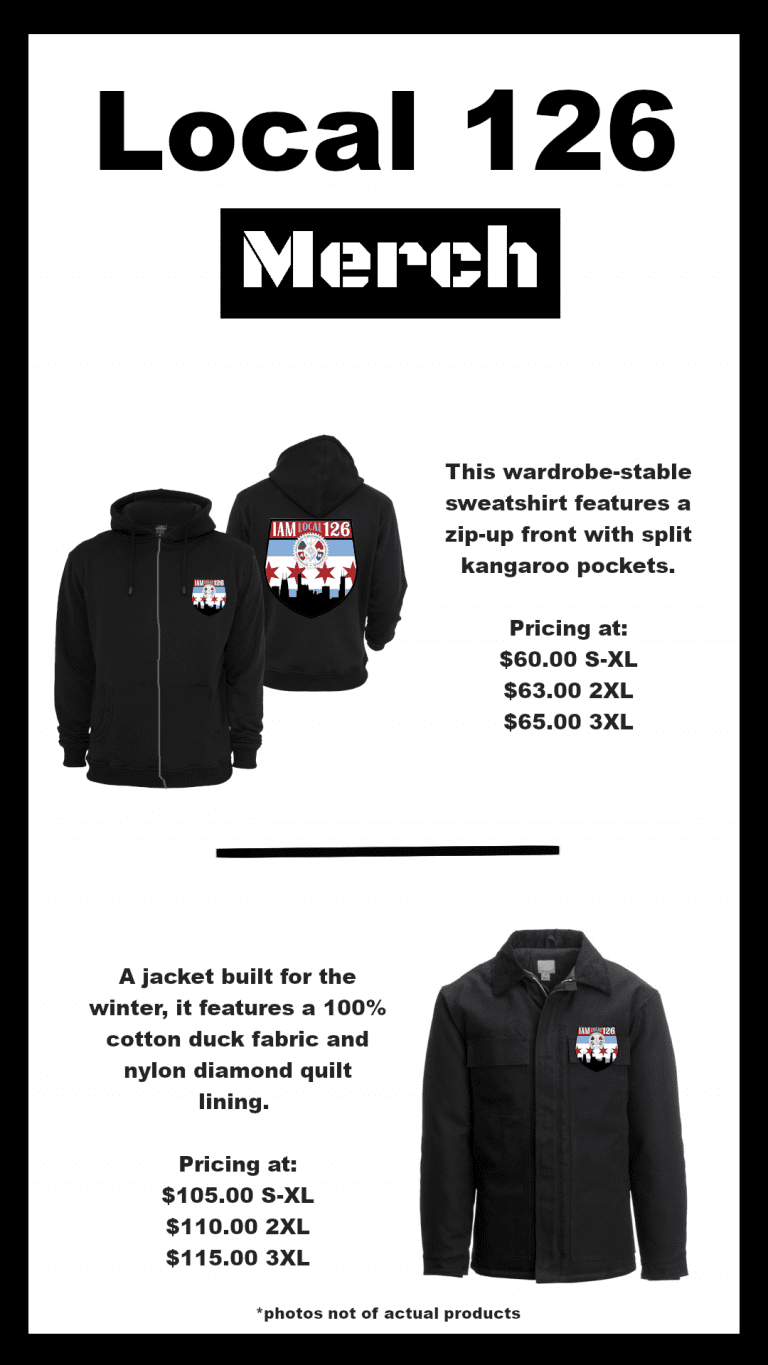 JULY & AUGUST 2020
MONTHLY MEMBERSHIP
MEETINGS CANCELLED
With the Covid-19 Pandemic still ongoing along with the Governor's restrictions of group gatherings, the Local 126 Executive Board has decided to cancel the July and August monthly membership meetings in accordance with Article D, Section 3 of the IAM Constitution.
Be Safe – Stay Strong