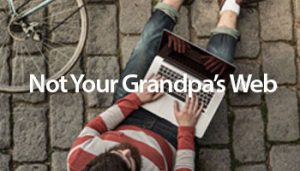 Time is running out! Get registered now to be part of the March 12-17, 2017 Basic Web Development Class held by the IAM Communications department. The registration deadline is January 12, 2017.
Click here for the official call letter, course requirements and details.
This is a basic-level class for lodges just beginning new websites and focuses on designing and constructing web pages appropriate for lodge use. This class sets in motion the transition from FrontPage & Microsoft Expression Web to WordPress. The new class will focus on creating a website with the WordPress content management system.
Because the nature of the class calls for personal hands-on instruction, the number of participants is limited. Only the person who will be responsible for maintaining the lodge's website should be assigned.
Please review the official circular for the special requirements for this class. All participants must meet these requirements to attend. Lodge approved registration forms must be received by the Communications Department no later than Friday January 13, 2017.
The post Deadline Nears for 2017 Basic Web Development Class appeared first on IAMAW.