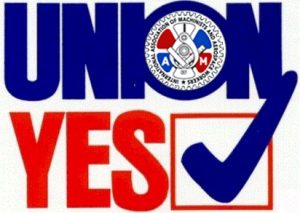 IAM Pax River Local 4 (District 4) notched an important victory for more than 200 workers employed at the HMR Veterans Home in Mechanicsville, MD.
The workers voted overwhelmingly to join the IAM on December 14. The facility exclusively serves the needs of Maryland veterans and their eligible spouses.
"Bryan Stymacks from Local 4 and District 4 Business Representative Mark Duval did a tremendous job," said Eastern Territory General Vice President Jimmy Conigliaro, Sr. "I'd also like to thank International President Bob Martinez, Jr., and his staff from the Grand Lodge who came out to assist in this total team effort. Their valuable assistance assured a successful outcome to the organizing drive, and we welcome our new members to the IAM family."
The post 200 Maryland Veterans Home Workers Say 'IAM Yes' appeared first on IAMAW.